Dr. med. vet. Regina Wolf
Head of Regulatory Affairs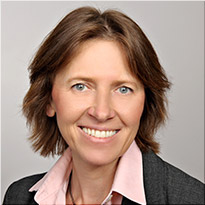 Regina studied veterinary medicine at the Universities of Milan, Giessen and Munich.

She joined ROYAL CANIN as manager for veterinary products for over 5 years. Regina then joined ICON Clinical Research as monitor on clinical trials in humans before moving to PFIZER Animal Health as manager of clinical trials and then European clinical projects. Before joining Klifovet in March 2012 as Head of Product Development, Regina was assessor of immunological products at the Veterinary Medicines Directorate, UK.

As the Head of Regulatory Affairs, Regina is responsible for international regulatory strategic advice, dossier writing, compilation and submission, negotiations with the authorities, and pharmacovigilance services.